Week of May 1 – May 6
---
BROOKLYN HALF TRAINING CHECK-IN and PREP
May 4: Custom Performance  is hosting ONE MONTH OUT: BROOKLYN REPRESENT.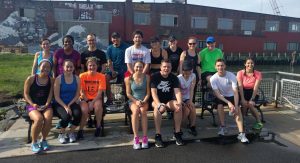 Join an exemplary panel of coaches, nutritionist, and specialists from the hottest NYC running clubs for a social and discussion about the 2017 Airbnb Brooklyn Half Marathon GIVEAWAYS & DEMOS! HYPERICE PRODUCTS AND ZENSAH COMPRESSION GEAR!!! WIN A FREE VO2 MAX TEST!
TOPICS: The Course, Nutrition, Physical Prep, Mental Prep
PRIZE FOR THE BEST-REPRESENTED CLUB!!! HAPPY HOUR SOCIAL 6:30-7, DISCUSSION 7-8 PM. Register: https://www.eventbrite.com/e/one-month-out-brooklyn-represent-tickets-33899825290
May 6: Airbnb Brooklyn Half Long Training Run
Join New Balance us for a 10-mile training run starting at Pier 2 in Brooklyn Bridge Park, the same place you'll pick up your bib at the Airbnb Brooklyn Half Pre-Party. The run will finish at the NYRR RUNCENTER, where attendees can enjoy brunch (with live DJ) hosted by New Balance.
Register: https://www.eventbrite.com/e/airbnb-brooklyn-half-long-training-run-hosted-by-new-balance-tickets-33829277279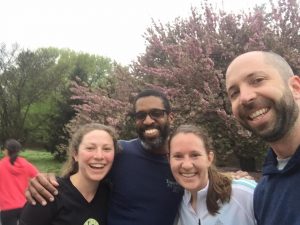 May 13: CHRC Taper Time! Last Hurrah!
Stay tuned for information about CHRC's last Saturday Long One a week before the big event. Nate and other experienced runners of the event will be available to give tips on the taper.
Your Gear will be distributed at this time so you'll be all outfitted for the big event!
ONGOING: Keep coming out to our weekly Group Runs to get your miles effectively with fun!
---
RACE SIGN UPS
Missed out on Brooklyn Half? More Team racing opportunities are coming! NYRR Summer and Fall race registrations are now open.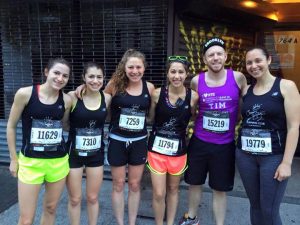 There is still space for registration in the Bronx 10Mile and Staten Island Half which are both part of the 5 Borough Series and Club Points Races.
Learn more about Club Points under RESOURCES or talk to our Race Rally Captain Potassium, Gideon at rally@crownheightsrunningclub.nyc
To see all kinds of races that you or your running buddies running, please use our Race List!
---
POP UP STRENGTH AND CONDITIONING
Another opportunity for a dose of Joe's strength and conditioning for distance running is this WEDNESDAY MAY 3 at 7:30pm at the GAP entrance to Prospect Park at the bike racks. We will be doing some things on the ground so bring gloves if you want.
Joe, a former personal trainer and Crossfit Coach, will lead us through some fun and a little competitive team based workouts that will help you get ready for the trails, make you injury proof, and develop that third gear for when you need to dig deep.
---
VOLUNTEER with CHRC at the GIRLS ON THE RUN 5K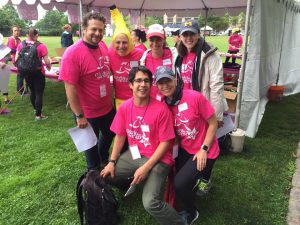 SPARKLE RUNNER (female-identifying folks only): get paired with a team to run with and cheer them on on the course. Attend their practice 5K in mid-May if you can!
VOLUNTEER (open to all): as a general 5K runner or a general volunteer to help with anything and everything on the course! Click choose "join an existing team" and choose CHRC in the dropdown when you sign up!
BACKGROUND: Girls on the Run is a national youth development program that uses running to help 3rd-8th grade girls build confidence and other amazing attributes and skills through running. The season culminates in a 5K, which relies on a lot of community support! We need volunteers to help with all aspects of managing the event and to run with the girls.
SPECIAL INFO: CHRC member Allison Hauser is the Executive Director of Girls On the Run: NYC and Aliza Gazek is coaching a team this season! Aliza's team members and many of the other girls in the program need buddies to help power them through the 5K and volunteers to set up the course and hand out snacks– this can be you!
Pre-5k Activities and day of registration opens at 8 am and the 5k begins at 9 am.
Want a banana suit for the occasion? https://www.amazon.com/Rasta-Imposta-Lightweight-Banana-Costume/dp/B0088MGO3E (reading the reviews is highly recommended for entertainment)