CHRC Races
For fitness, fun, and inspiration, we race in Prospect Park, Brooklyn, Central Park, and beyond! Whether it's a first 5k, a marathon PR, or epic team fun, we help each other meet our goals.
Get Started:
Register with NYRR for free and put CHRC as your affiliated club
Let us know if you're preparing for a race or have a goal you're working toward through running. We want to support you in your athletic journey!
The 2017 Club Points Series:
We compete in the NYRR club point series.
– See our current standings
– Learn how club points are scored
3/5: Washington Heights Salsa, Blues and Shamrock 5K
4/9: UAE Healthy Kidney 10K
5/20: Airbnb Brooklyn Half
6/17: Queens 10K
8/5: Team Championships 5Miles
8/26: Percy Sutton Harlem 5K Run
9/10: New Balance Fifth Avenue Mile
9/24: New Balance Bronx 10 Mile
10/8: Staten Island Half
11/5: TCS New York City Marathon
12/8: Ted Corbitt 15K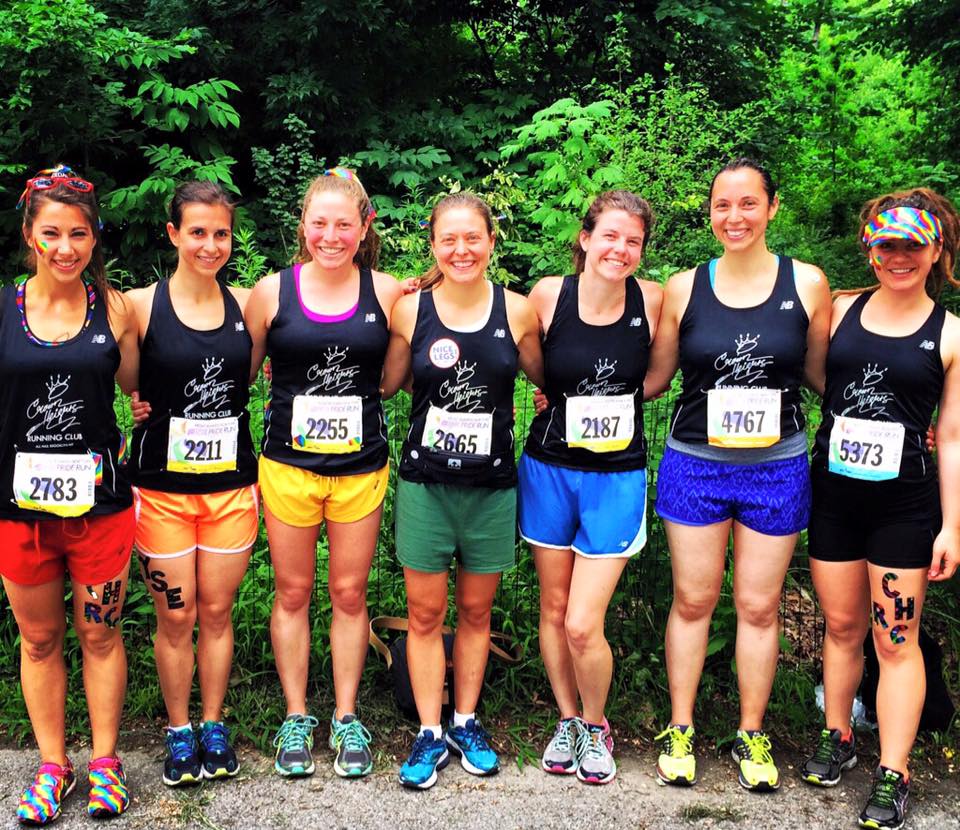 MEMBER RECORDS
Race performances by members are entered into the CHRC scrolls. Click for top performances by #CHRCMen and #CHRCWomen.
For your results to be added, the following must be met:
You must have been a registered member with NYRR with CHRC as your affiliated club at the time of your race result. To register for free, click on this link –> Join!
Your race result must be from January 2012 or later.