It's not too late to sign up for our semi-annual volunteer activity: the Girls on the Run 5K on

Sunday, June 4

! Sign up by

this Friday

to secure your spot with the team.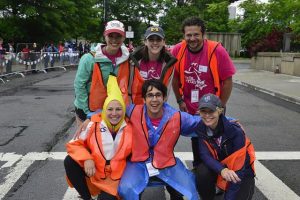 DETAILS:
When: 

Sunday, June 4

@

9am

-12ish (volunteer shifts start earlier); with team brunch together after for folks who want to join! 
Where: Roosevelt Island (via F train or tram; we'll travel together from Crown Heights!)
What: 600+ 3rd-8th grade NYC girls have spent the season building their confidence and having a blast through running. Their curriculum culminates with huge accomplishment: a 5K! We can help GOTR make this as much fun and run as smoothly as possible, while having fun ourselves!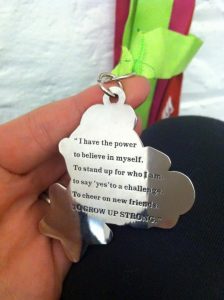 What is GOTR?
Girls On The Run is a national youth development program that uses running to help 3rd-8th grade girls build confidence and other amazing attributes and skills through running. The season culminates in a 5K, which relies on a lot of community support! We need volunteers to help with all aspects of managing the event and to run with the girls.
SPECIAL INFO: Our very own Allison Hauser is the Executive Director of Girls On the Run: NYC and Aliza Gazek is coaching a team this season! Aliza's team members and many of the other girls in the program need buddies to help power them through the 5K and volunteers to set up the course and hand out snacks– this can be you!
Sign up by

Friday, May 26

to get your volunteer assignment as part of the CHRC Team!
General Volunteer: Click "Click here to register to volunteer". Then click "Join an Existing Team" and at the bottom under "Registered Teams," select "Crown Heights Running Club" from the dropdown. You will join other CHRC volunteers in helping with registration / course marshaling / water stations / etc. A $10 fee covers a background check and volunteer goodies.

Want to Run/Walk? Click "Click here to register to run/walk" and register to be a Sparkle Runner (ladies only) to be matched with a team to help inspire and support them along the course. Or sign up as a General 5K runner (all genders, all ages)! Select CHRC from the dropdown for your team. Donation $30-35.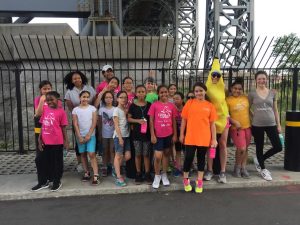 Please contact Aliza (community@crownheightsrunningclub.nyc) if you have any questions!
She is coaching a team of girls this season and they would all love love love to see you out there!