By: Maddie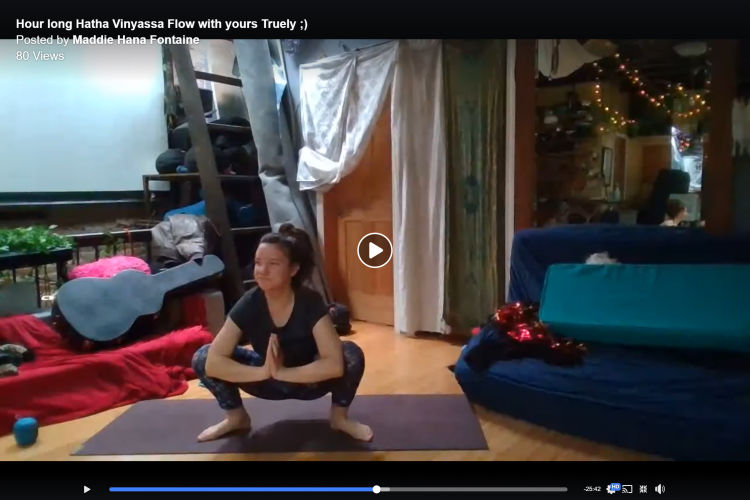 I like to look at quarantine as a period for us to be more thrifty with our time and technology, while taking advantage of the opportunity to work on those things we have really wanted to do, but have told ourselves we simply didn't have the time, space, or energy to accomplish.
I was scheduled to lead yoga the day before the NYC Half for CHRC to aid in our race preparation. However, things quickly changed when first the race got cancelled, then our self-organized group half was cancelled, and finally my yoga class. It was really rough facing the reality that everything I was looking forward to or training for were all of a sudden not happening anymore, and this community that had become such a big part of my life this past year was forced to take a pause.
Someone in the club had loosely suggested that I lead a virtual yoga class in place of my in person class. Initially I felt resistance, as I wasn't ready for in person gatherings to stop altogether. However, a goal of mine I had held the past 2 or 3 years was to start my own yoga Youtube channel. I had made excuses and procrastinated in the past, telling myself there wasn't enough time, I didn't have the proper equipment, and it would be a lot of work to gain a following and stand out among other wonderful yoga videos already out there.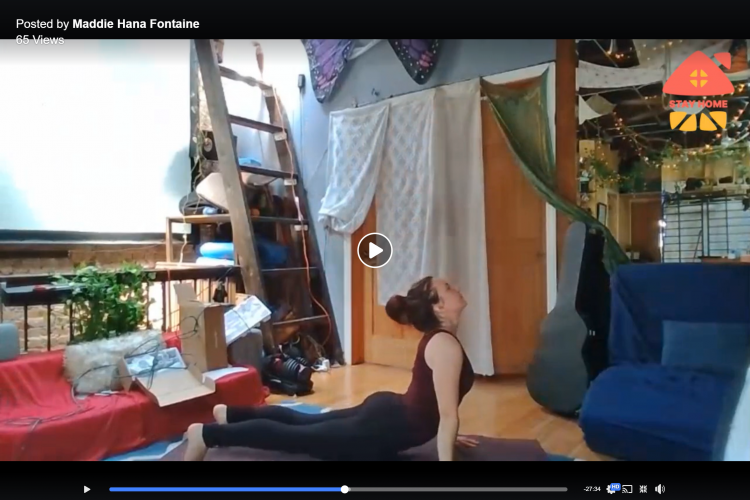 "If not now, then when?" Now more than ever was the perfect opportunity to start putting videos out there and building a following. Everyone is at home and craving these kinds of things. So, I hosted my first Facebook Live yoga video, and somewhere around 150 live viewers tuned in the first go! Some even made donations to the class. This was a very exciting and encouraging first step into the realm of virtual yoga. I was even able to give some of the money I received from the class to one of my housemates who was out of work and struggling financially. This felt really good to be of service not only to her, but to those feeling isolated at home and grieving the loss of social interaction.
Since then, I have been hosting virtual yoga about once or twice a week. I am starting to build a small following of regular attendees, and by keeping my videos posted on my wall, anyone can come back to rewatch later if they missed the live session. It's a small step, and something I definitely will continue after the quarantine is over, now that I know it is possible!
Aside from my personal yoga, I am fortunate enough to continue my regular day job remotely as a SKY Schools teacher, leading online meditations for teachers, parents, and students. I am learning how to use technology to reach more people in places I previously did not think possible, helping people learn how to use their breath and body movement as a way to combat the stress this time brings and move through it with peace of mind.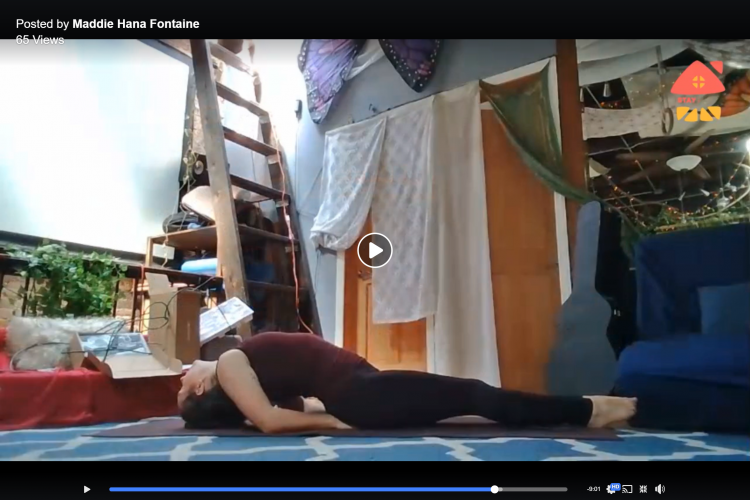 So, what's something you've always wanted to do but have been making similar excuses about as I once was? A hidden talent? An innovative business idea? If it is something you can share out, just know that people are waiting to listen, to watch, and to learn from you! Facebook live is a wonderful platform to get started, and you will have support from myself and the club! You got this 🙂
Feel free to reach out to me if you have any questions or are needing some extra inspiration on how to get started and put yourself out there! You can shoot me an email at: maddie.hana.fontaine <at> gmail <dot> com . If you want to join in my free virtual Facebook Live sessions, send me a friend request on Facebook, and let me know you are part of CHRC! (Maddie Hana Fontaine). Finally, if you are interested in learning more about my nonprofit, SKY Schools, you can like our Facebook Page and check out our website: skyschools.org.