Week of April 10 -16
---
SPRING GROUP RUN SCHEDULE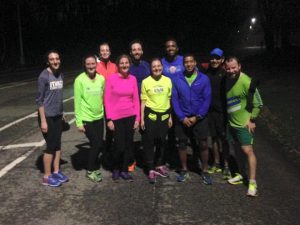 ICYMI, here's the new Spring schedule. 6 weeks until the Brooklyn Half! Teams that train together, get strong together 😀
Tuesday 7:45 PM:   Stamina
Wednesday 7:30 PM:   Strength and Conditioning (select dates, see calendar)
Thursday 6:30 AM:   Run & Some
Friday 6:30 AM:   FridayFive (miles or kilometers)
Saturday 8:00 AM:   Long One
Sunday 11:00 AM:   Trails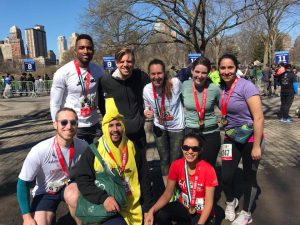 To stay the most up to date, follow us on our calendar here:
http://crownheightsrunningclub.nyc/
Or add us to your calendar app! Integrate us into your own Google calendar and your iCal.
https://calendar.google.com/calendar/embed?src=runningroyalty01%40gmail.com&ctz=America/New_York
Be on the look-out for pop-up runs or if you want a running buddy, don't hesitate to use our
Running Royalty Group
!If you have any questions or want to be on the Guild of Run Leaders, contact our amazing
Leader of Run Leaders and Chief Safety Squire
, Liz —>
run@crownheightsrunningclub.nyc
---
RUNNING NERD ALERT
Boston Marathon fans, runners and wannabes, if you liked Spirit of the Marathon, or need a little inspiration to get you out in your shoes again, take a trip to Regal Cinemas Union Square 14 on Wednesday April 19, 7:30 p.m. to watch BOSTON: The Documentary. In theaters, nationwide for ONE NIGHT ONLY.
Tickets here: https://www.fathomevents.com/events/boston
Of course, don't miss out also on the 2017 Boston Marathon itself on Monday April 17. Watch Meb as he completes his 25th marathon, his final running of this historic race.
---
BLAST FROM THE PAST
For those of you who have been around CHRC for a couple years, you'll remember one of it's very lovable Queens, Danielle and her (formerly) non-running, now husband, Adam.
In May of last year, Danielle and Adam moved back to Chicago with our best wishes, promises of lifelong running togetherness and a small token of appreciation and donation to their Honeymoon from Running Royalty.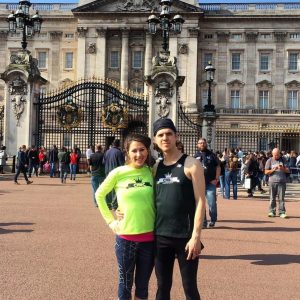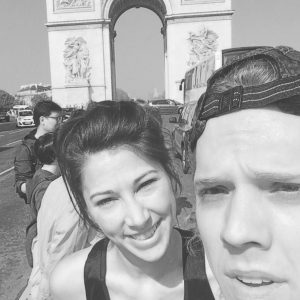 This weekend, Adam and Danielle ran the Paris Marathon on their European honeymoon. The two of them ran circles around the Eiffel Tower as the crowds cheered from Crown Heights to Paris! This was Adam's first full marathon and Danielle's eighth. We cannot be prouder of them! Felicitations!!
---
MEET YOUR ROYAL COUNCIL!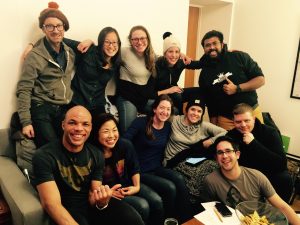 CHRC is 100% organized and run on member involvement!
Browse our bio page to get to know a little about the fuel that runs this Club, and consider joining us! All members are welcome.
We rely on our running family to ensure that our community continues to grow and meet the needs of its fabulous royalty. If you are interested in contributing your skills, enthusiasm and a little time, join one of our three committees (Community, Events, Run Leaders) or consider joining the Royal Council.
Email us <contact@crownheightsrunningclub.nyc> and let us know how you would like to get involved!