Important Announcement in regard to our Weekly, Regularly Scheduled Group Runs from our Amazing Group Run Leader (aka Safety Squire), Liz:
---
Hello CHRC!
Our group has been growing a lot which is super exciting! To that end, we will NOT be posting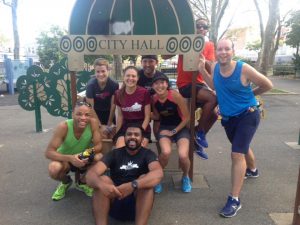 regularly scheduled group runs to the Facebook group going forward. Pop up runs and special run events will still be posted
"Oh no, how will you find out when the next run is??" you ask?
Two options:
Go to our homepage! All group runs are posted here: http://crownheightsrunningclub.nyc/ and in the event of a cancellation, this will reflect that as well.
Add us to your calendar app! You can use the following website to integrate us into your own Google calendar (which works on Android) and also your iCal! https://calendar.google.com/…/runningroyal…/public/basic.ics
Our current schedule:
 

Tuesday 7:45pm: Stamina




 Thursday 6:30am: Run & Some




 Friday 6:30am: Five (miles or km)




 Saturday 9:00am: Long Run




 Sunday 11:00am: Trail Run
As always, if you have any questions, please feel free to reach out to Liz —> run@crownheightsrunningclub.nyc