Royal Laura Holdrege's first long run with CHRC was a game-changer:
"I hate running" and "I LOVE [playing] sports" have always been my refrains. I found a volleyball team before I found a job when I moved to NYC, so that should tell you something about my love for sports :). Running just to run, however, was never something I understood or was successful at doing. Sure, running is a key part of many sports, but running just to run?!? WHY would you ever do that? I've always had such respect for runners and their willpower and self-determination to "run for the purpose of running."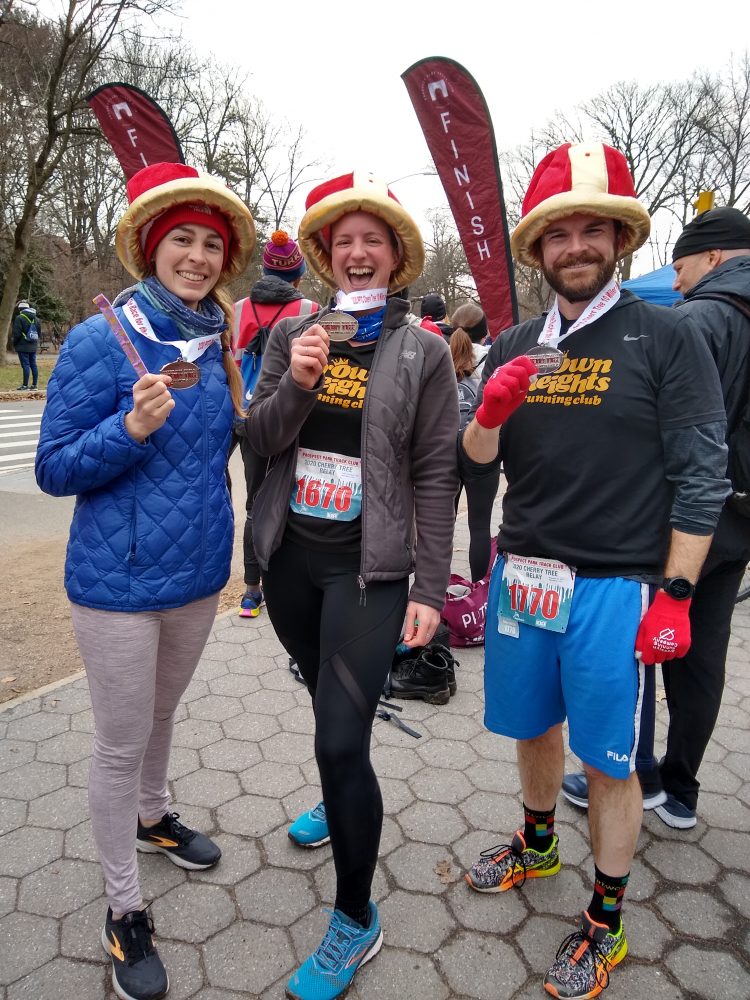 In April 2019, I became aware of CHRC's existence, went to the new member orientation, ran my first loop of Prospect Park, and met some nice people. I was looking for an inexpensive/free way to exercise and knew running was out of the question if I didn't find people to run with. In August, I started frequenting the Monday and Friday group runs and was very happy and excited when I surpassed the greatest number of miles I'd ever run in one month (40 miles!).
At the CHRC holiday party in December, my goal for 2020 was to attend/run a Saturday long run, something I had yet to do. I considered making my goal to run a half marathon, but I decided to stick with something more realistic. I accomplished my goal the first chance I got in the new year, thanks to the support and encouragement from so many lovely CHRC people. Running 10 miles was the furthest I had ever run in one go, and I survived!! This accomplishment made the idea of a half marathon seem a LOT more doable than ever before and it snowballed from there. Since that long run, I committed to run the Brooklyn half, ran my first race (the PPTC Cherry Tree Relay with teammates Bo and Christiana), purchased my first running shoes and running watch, and entered the NYC marathon lottery (yes, something is wrong with me now!).
I still think I might hate "running just to run" by myself, but having such an amazing, fun, supportive and encouraging group of people to take my mind off the running part has helped me accomplish and aspire to more running goals than ever before. Last year when I moved to NYC there were a lot of unknowns, but let me tell you, getting up multiple times each week to run before work and signing up to run a half marathon never ever crossed my mind.