Hello all! It's time for my second check-in of the marathon training season. As of today (8/26) I am in Week 7 of my training plan, and feeling good!
Ups: A few weeks ago, I took a brief vacation to visit my boyfriend's family in Pennsylvania. While there, I had the pleasure of exploring the country roads and rural trails of suburban Reading. It was a nice break for my legs to run on soft trails through the forest, and it inspired me to try out some trail running in Prospect Park in the future! In addition, I really enjoyed running summer streets this year – I love doing my long runs as a food tour and stopping for free fuel (Cliff bars! Coconut water! Nuun galore!) along the way. Although the route itself is monotonous, the crowds of happy runners and bikers out and about on Saturdays in August makes every long run a pleasure.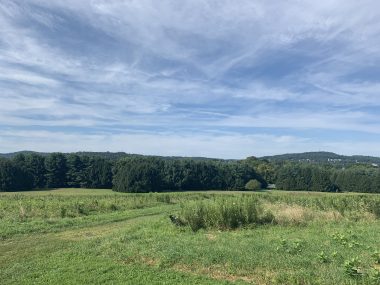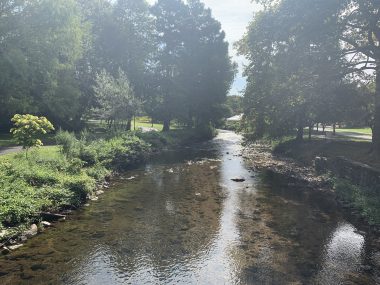 Downs: Since I'm using a different training plan than I did last summer, I'm taking longer to ramp up in mileage this time around. I think back to this time last year and I had already banged out a few 13+ mile long runs, whereas just a few days ago I ran 13 – the longest long run this training season. Because of this discrepancy I've been feeling nervous about my preparation: am I increasing my mileage soon enough? Will I be ready in time? Regardless, I know I need to trust the process. The NYRR Virtual trainer has served me well for my past few half marathons and I've heard rave reviews from those who have used it as a marathon training tool in the past (s/o Áine for the suggestion).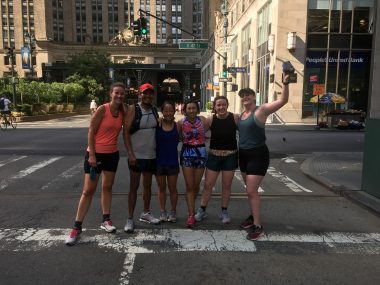 Dos: Keep wearing that sunscreen, folks! And don't forget electrolytes! A few weeks ago I made the mistake of insufficiently rehydrating following a long run, then going on to spend the afternoon running around in the sun, which led to a night of nausea and headaches. No fun.
Don'ts: Neglect your rest days. If I am unusually active the day following a tough long run in hot, humid weather, I feel totally depleted by the time my next week of training rolls around. I need to do better at taking it easy – strategically.
That's all for now! Good luck with your training and stay cool out there!