Did you know that CHRC is run by a wonderful group of members who make up the Royal Council? I joined the club two years ago and at the time, never thought I would end up on the Council…
A year in to my transition to Crown Heights, my friend Liz Chen very persistently insisted that I check out a CHRC run. I was a new   runner and felt uncertain about joining a running club. Am I fast enough? Why would I want to talk to someone while out-of-breath running? Can I get over my social anxiety? My first CHRC run was a now-retired Thursday Run & Some (the some being cats and wall planks), led by the one and only Kristen Kainer-Turner, where I immediately felt welcomed. Since then, I've met the best people who inspired and supported me to accomplish things I never thought I could (run two marathons!) and have helped make Crown Heights feel like home. After all, what better way to get to know someone then to run alongside them–being challenged, suffering, but ultimately, celebrating!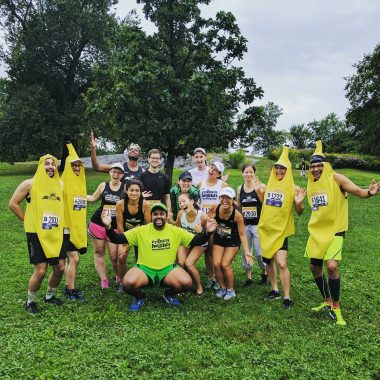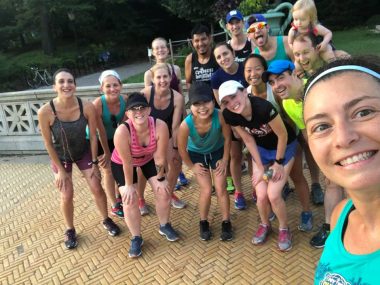 I had just started co-co-co-co leading #FridayFive runs (fellow leaders Amanda, John, and Sebastian), when Nick Collins planted the idea of joining the Royal Council. I didn't know much about the roles and responsibilities, but knew that I wanted to get more involved. The Council meets quarterly to coordinate events/activities/runs and discuss decisions that align with and carry out our mission as a club. I decided to join the council as a Membership Coordinator, along with Guillermo. It felt natural to help coordinate Membership with hopes to make others feel welcomed to the club the way that I had. It was the perfect platform to get a better feel for how things operated while also getting more plugged-in.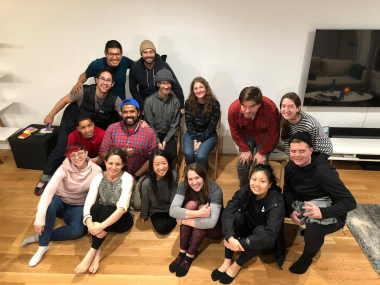 This year, I'm taking on a new role as Community Engagement Coordinator, with the goal to develop a stronger presence in the neighborhood through service and partnership. I'm excited to foster something I feel passionate about and our team (Amanda, Jessie, and Megann) have started to brainstorm and organize service opportunities, so be on the lookout for upcoming events!Also, we would love to hear your thoughts and ideas–please share them!
What I love most about the Council is that it provides a space for members to join together with their individual interests and skills. Do you feel strongly about a particular area of the club? Do you want to get more involved or have thoughts on ways to build our group? We always welcome feedback and If you're active with the Club and are interested in helping out in one or multiple areas (social media, events, races, etc.), we would love to discuss ways for you to join in!